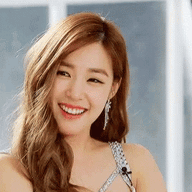 Joined

25 August 2018
Messages

6,177
Reactions Received

27,264
Location
Website
KS Coins
Fandom

SONE
Gender

Female
Pronouns

Noona

Our Mission & Goals
Kpopsource is a community for Kpop enthusiasts that was established to fulfill the need for a trustworthy and reliable social platform for the sharing and discussion of information pertaining to the latest trends in the realm of Kpop. The creator,
@Tiffany
, personally experienced the difficulties of finding a welcoming and positive space for discourse within other Kpop communities. Thus,
@Tiffany
began a blog, entitled "ksource," which gradually evolved into a small online community where a group of Kpop aficionados could share their passion and musings about Kpop. In August of 2018,
@Tiffany
, in collaboration with several other users of allkpop, founded Kpopsource and it quickly gained popularity among users who appreciated the congenial atmosphere it provided upon launch. The community is attended to by an active staff team on a daily basis, and inventive events are regularly organized by the events team.
What is the mascot about?
Prior to the formation of Kpopsource, the creator,
@Tiffany
, was an ardent admirer of the Kpop group Blackpink. However, over time, her musical tastes expanded to encompass a diverse array of Kpop groups, such as ITZY, WJSN, and Twice, among others. The mascot/logo of Kpopsource serves as a tribute to this aspect of her identity and bears a close resemblance to her appearance in real life. She expresses her fondness for the concept of fostering a community of individuals united by a shared passion for Kpop.
What separates us from other Kpop sites?
​
Kpopsource is not hosted on an unlimited shared hosting platform, but instead utilizes a contemporary bare-metal server. The administration of Kpopsource firmly believes that each and every member of the community deserves the optimal experience when visiting the website, thus, from the inception, the decision was made to prioritize the satisfaction of the community over profit. The technical administrators of Kpopsource are available on a daily basis to address any server or website issues that may occur. Kpopsource is community-driven, with events and features planned in accordance with the preferences of the community. The staff team, comprising of volunteers, is dedicated to making Kpopsource the premier Kpop forum community. The site is powered by a search back-end that allows for two-letter searches and is unparalleled in the industry. Kpopsource is capable of accommodating with thousands of users online simultaneously, a testament to years of fine-tuning. The creator of Kpopsource,
@Tiffany
, is a Linux server administrator with a background in the server hosting industry and possesses a thorough understanding of the inner workings of a server. The specifications of the server hardware are listed below.
Main Server Specification
AMD EPYC 7452
32 Dedicated Cores (3.35 GHz)
DDOS Protection (All Layers)
64 GB DDR4-RAM (ECC)
500 GB NVME Storage
Unlimited Traffic - 1 Gbps connection

Backup Server Specification
AMD EPYC 7452
2 Virtual Core (3.35 GHz)
DDOS Protection (All Layers)
8 GB DDR4-RAM (ECC)
3 TB SSD Storage
Internal Traffic - Virtual Lan
7-day automated rotating daily backup from the main server.

Proxy Server Specification
Intel® Core™ i7-4930MX
1 Virtual Core
DDOS Protection (All Layers)
2 GB DDR4-RAM (NON-ECC)
20 GB SSD (Samsung)

Our Staff Team
​
At kpopsource, staff members collaborate on almost all endeavors. The administrators actively assist the various teams with their respective projects, and even the moderation team contributes to the organization of awards, graphics, and events. From the very beginning,
@Tiffany
determined that the staff team should function as a familial structure, rather than adhering to the traditional hierarchical forum model. The paramount objective of Kpopsource is to create a fun, safe, and productive environment for users to engage in entertaining discourse about all things related to Kpop. Kpopsource boasts one of the most active moderation teams among comparable communities, ensuring that the site maintains a positive atmosphere.
Staff Roles Description.
For a list of our staff members, head over to this link - Staff roles
ADMINISTRATION
Responsible for the day-to-day operation of the forum, handling suggestions from users, and making sure the forum is running in optimal conditions.
MODERATORS
Responsible for moderating the forum & responsible for warning members. Their primary mission is to keep the forum a happy and safe place and to sweep off negativity in an instant. They might edit your post if needed, and they might move or lock your thread if you misbehave. They are also extremely kind people and contact them in case you need something from them.
AWARDS TEAM
This beautiful team handles those shiny medals that are found below your display picture in posts or your profiles. They are more than willing to listen to your opinion and accommodate your needs. They are very hard-working
, and
have complete freedom over their department, but the leader (listed first, underlined) has the last word.
EVENTS TEAM
All of those interesting events we hold are because of this wonderful team. Just like any other staff member, they will listen to you and take any of your suggestions into account. If you have an idea, consult them. Pay attention to the leader who is listed first and underlined.
GRAPHICS TEAM
Notice
all those beautiful pics and graphics that surround you? That's the work of these people. They make sure our forum is pleasant to your eye. Their leader is first listed and underlined.
CARDS TEAM
The members of this team are in charge of our card system. They produce all the amazing cards
for
the forum.
​
Last edited: