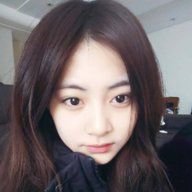 Joined

3 December 2018
Messages

3,137
Reactions Received

11,354
Points

4,006
Location
Website
Gender

Male
Plain White "Sticky" Rice Is God's Food
There's literally nothing better than a plain bowl of white rice.
When my girlfriend indoctrinated me into the cult of white rice years ago I was a goner.
I eat it every day.
With breakfast.
With lunch.
With dinner.
With ice cream.
I eat it plain and drink soda along with it.
Sometimes I eat it just to feel Heaven's presence.
Because rest assured.
God is here in these sticky translucent white grains.
Saying "Eat Me I'm Delicious!"
Some crazy people add things to their white rice. Like heathens who know not heaven's teachings.
But we Sticky Rice Cult Members just laugh and wonder how it must be like to live in shadow.
I'm eating white rice right now.
Literally as I type I'm stuffing sticky mouthfuls of God's Food into my mouth so that I might become more angelic.
You too can achieve Nirvana.
Go find the local Chinese place or Thai place and ask for a bowl so that you might worship.
If you have none go to Target and buy a rice maker and make your own bowl of sticky white.
Fear not!
Even if your homemade bowl is second rate and you use the wrong amounts of water and everything turns to dry snow.
Heaven doesn't discriminate.
It's the thought and your sticky eating that counts.
Go now and be closer to God.
This has been a Public Health & Service Announcement by Eman Resu. Your friendly Neighborhood Tzuyu Stan and Sticky Rice Lover.