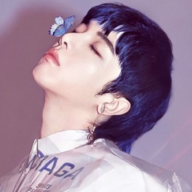 Hua Chen Yu's #1 Martian
.
.
Joined

21 November 2018
Messages

7,011
Reactions Received

27,522
Points

8,756
Ship
@MochiFace
and
@Hazel
This is your thread.
The game will officially begin once I unlock the thread and tag you. The round will go for 15 minutes. PM me your idols in that time and make sure to go over the rules.
Please tag me once you have a winner just in case I miss it.
Your board: