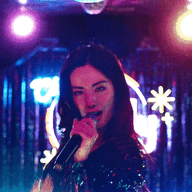 ❧@bulletproof is the noora to my eva
.
.
.
.
Joined

9 October 2018
Messages

50,689
Reactions Received

142,442
KS Coins
Fandom

arianator
Gender

Female
Pronouns

she/her
Ship
Wreck

Welcome to the Avatar Frame Request thread!
Here, you will be able able to request for (or replace/remove) an avatar frame to display on your avatar.
Please check our available frames on the link below before posting your request! (More variations will be added as our Graphics Team is busy for now)
Once your request has been verified by a member of Awards Team, your frame will be added to your avatar when a

@Tech

member is able to.
Each frame will cost 4000 coins.
DO NOT POST ANYTHING OTHER THAN AVATAR FRAME REQUEST FORMATTED POSTS IN THIS THREAD.
If you have any questions, do not ask in this thread; go to the
Ask An Awards Member
thread or feel free to pm us!

HOW CAN I REQUEST A FRAME?
Comment on this thread using this format:
Username:




Frame Number:




Reason:

Request / Remove /Replace
Please tag an administrator using @Administrator when making the request.

HOW CAN I REPLACE/REMOVE A FRAME?
Switching frames takes a lot more work than the badge system- we are implementing a paywall to replace or remove frames.
↠ each frame that you want to replace with another frame will cost 1000 coins ↞
↠ each frame that you want to get rid of (without replacing with another frame) will cost 500 coins ↞
Comment on this thread using this format:
Username:
Frame number that you want to remove:
New Frame number that you want to get: (write N/A if not replacing frame)
​
Last edited by a moderator: