@Yolks
Ult bias:
Hwang Hyunjin


Bias groups:

STRAY KIDS, NCT, ONF, ONEUS, THE BOYZ, VICTON, X1, TXT, ENHYPEN, KNK, UNB
@VOGUE
Ult bias:

Eun Jiwon, B-Bomb, IU, Siyeon


Bias Groups:

Red Velvet, iKON, EXID, APINK, Oh My Girl, WJSN, GFRIEND, LOONA, fromis_9, Dreamnote, Mamamoo
@NASA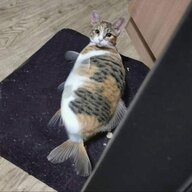 Ult bias:

Jungkook, Jennie, Taeyeon


Bias groups:

BTS, BlackPink, Girls' Generation, LOONA, Red Velvet
@Yili
Ult bias:
Youngjae, Woodz, Chaeryeong, Han, Kim Wooseok


Bias groups:

Stray Kids, NCT, X1, ATEEZ, Itzy, EXO, P1Harmony, etc.
@Xeulgi
Ult bias:
Mina, Seulgi, Rosé


Bias groups:

RV, Bp, Twice, Itzy, Aespa, BTS, TXT, Official髭男dism, etc...
@izcream
Ult bias:
Ahn Yujin, Kazuha


Bias groups:

IZ*ONE, Wanna One, IVE, X1, CIX, LE SSERAFIM, AB6IX, ITZY, WAYV, NU'EST, VICTON

-General Rules-
1) All badges you create for badge threads must follow the badge-making guidelines

seen on this thread

.

Please read over this thread before you make badges and especially pay attention to the "DON'T"s.
2) You must post the original pictures with the badges you submit. Please do not wait until the voting is over.
3) You may share your opinions nicely, but please do not bash badges.


1) When you are oping a badge thread, you must include the exact dates for the start & end time for each period and

follow the limits you set

unless you get permission from an Awards Member.
Optional Poll: Extra week before suggestions, if a group is over 2 years old you can do a poll to see if users would rather restrict suggestions to photos from the last 2 years or if they'd rather keep options open to any era.
Suggestion Period: Must be at least 1 week, but no more than 2 weeks.
Voting Period: All votings combined (preliminary, final, etc) must be completed in 2 weeks. Each voting period needs to be at least 3 days.
Failure to follow time limits once will have your oping rights for that group revoked.
Failure to follow the time limit three times, you will no longer be allowed to op for badge threads anymore.
Second chances might be given after 6 months or more, but you will be on thin ice.
2) In the voting form, you must include a mandatory section where users will write their username. All threads outside of revamps also require users to verify their vote by commenting in the thread to say that they voted.
3) You must share the voting form with all five Awards members
@karina
@NASA
@gayzone
@Yili
@Xeulgi
by making a group pm with the collaboration-link to your voting form. This is to prevent users from rigging votes.
1. On the top right corner of the Google Form page, click the three vertical dots then click "Add Collaborators"


2. Change the "Who has access" section from "off" to "On-anyone with the link"
3. You will be able to see a shareable link. All you have to do is copy the link and pm it to us.

4) Being op of a badge thread does not mean you can do things however you want. All badges that follow the proper badge-making rules must be included in the voting form. You cannot exclude any user's suggestions unless they do not follow our badge making rules. In that case, please notify the creator to remake the badge or that you have removed the badge from the voting form along with the reasons why.
5) As the OP, you will take full responsibility for completing the thread and voting process. We, Awards Team, understand that there are circumstances where you cannot finish the thread due to personal reasons. However, unless it is inevitable, please refrain from deactivating or leaving the forum while you are in the middle of hosting a thread without notifying us.
6) Pressuring and/or manipulating users, whether they're your friend or not, to vote for specific badges, or OP a thread for you is strictly against the rules. Generally, favors amongst friends is tolerated as long as the user doing the favor is also happy with doing the thread or also prefers the badge in question, but if you feel like a user is trying to manipulate you to OP a thread you don't really want to do, or is trying to make you vote for a badge you don't really like especially if it means missing out on voting for the badge you DO prefer, please let an awards member know as we take manipulation of users very seriously and we don't want anyone to feel forced to do a thread or vote for something if they really don't want to.
7) If the final winning badge does not follow rules, Awards Team will modify the badge or will upload the 2nd place badge instead.
Failure to follow the rules stated above can result in a warning or a possible ban from oping badge threads.
What are the available badges?
The list of all badges available can be found

here

.
How do I get badges?
All information regarding earning badges can be seen in the
Request Badges thread

!
How do I op a badge thread?
If the group/artist you want a badge for does not have badges available, comment on THIS THREAD to request to be op of a badge thread after you have understood the rules and directions above. Please request to be an op only if you will take responsibility for the thread. We will PM you details once we see your request.
If you do not understand what being an op of a thread means, an example op thread can be seen

here

.
Once the voting is complete and the final badges have been decided, you must post the badges in the

Badge Approval thread.
​
Last edited by a moderator: