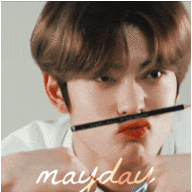 Joined

25 September 2018
Messages

8,189
Reactions Received

27,096
Points

4,861
Gender

Female
A user will give you a scenario (user above you). To this you will answer left or right. As these directions are very vague, here would be an example:


There are two buttons. Pressing the left button, there is unearned credit and recognition. With the right button, there is working hard but never getting recognition.

For example, the user would answer either the left or right button. The overall question of this would be "Would you rather take someone else's work and be happy, or work hard for what you do earn, and be unhappy? Would you live with the guilt of taking someone else's work?".

Another example would be:

(Answer)
There is a fork in the road. One with extreme coldness, and the other with extreme heat. The right path is very cold, while the left path is very hot.


(Answer to question above)
There are two doors. In the right, there are lions who have not eaten in 4 months. In the other there in burning flames that you have a 50% chance of surviving. Which door will you enter?



As the directions are vague, please ask if you have any questions. I'll start. 😄




The left button initiates a healthy romantic relationship, but no friendships. The right button initiates having healthy friendships, but no romantic relationship. Which button do you choose?