Dear KPopSource users,
The end of this terrible year is approaching and that means only one thing. It's time to revamp all those emojis you all so love! This is your once in a yeartime opportunity to get that emoji you've always wanted and have it available for a widespread use. The event officially starts now, and it is important to know, just like last year, no emoji is safe. To get one thing out of the way at the very beginning, please, please:
DO NOT POST INTO THIS THREAD UNLESS IT'S AN EMOJI SUGGESTION!
If you have a question or you want to talk about the overhaul, please go to the emoji overhaul chit-chat thread (
Official - The Chit-Chat Thread. Second Annual Emoji Overhaul
).
That being said, here's how this is going to work:
Starting this very moment, every emoji is pending a "trial". This means, in order for the emoji to stay active, users will have to vote on it.
Below this post, users will be able to submit their emojis for voting.
Other users will vote on the emojis by reacting to the post of the submitted emoji with a "Like". Other reactions such as "Haha", "Sad", "Angry" will NOT count towards the total.
The exception to the rule are emojis that were paid for or won in the official event. If you have purchased an emoji or somehow obtained your own emoji that is currently in peruse, please DM me and I will place the emoji on the survivor's list. Should the emoji owner NOT claim their own emoji, they will be removed without notice.
Every user can submit 1 emoji per 500 posts they have accumulated. The high cap is 20. So, even if you have 11000 posts, you can submit 20 emojis. Depending on submissions received, this is subject to change.
Should you submit more emojis than allowed, 500 Trophy Points will be deducted from your account. Continuous rule-breaking will ban you from the event as well.
Each emoji must be submitted through a different post, so that each emoji can get their number of likes.
Please check if the emoji you are submitting was not submitted by another user. Duplicates will be deleted and 1 emoji from your allowed tally will be removed.
Naturally, you can submit emojis that currently do not exist. We are not only limited to emojis that are currently in use.
It's very important that your post contains just a picture of an emoji. This will make it easier for the Events Team to track down the emoji list and make sure that every emoji is accounted for. All conversation about the event should be held in Chit-Chat thread linked above.
For the dimensions of new emojis, they must be a square of minimum height and width of 128px. There is no max cap, but do keep in mind that your emoji will get resized to a 64x64 square. If the image you submit is not a square, or is less than 128px (excluding existing emojis), it will be deleted without notice.
The submissions officially end on Dec 9, 2020 @ 23:59 KST.
Have fun and submit away!¨Also, let's talk in the Chit Chat thread!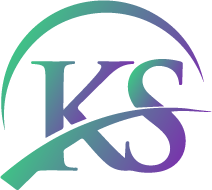 Have a question? Or just wanna discuss the event? Drop a comment below :)

kpopsource.com
Last edited: