Welcome to SHINee b-side tournament! This thread is for Group K of the group stage.
┌──────────────────── ⋆⋅☆⋅⋆ ────────────────────┐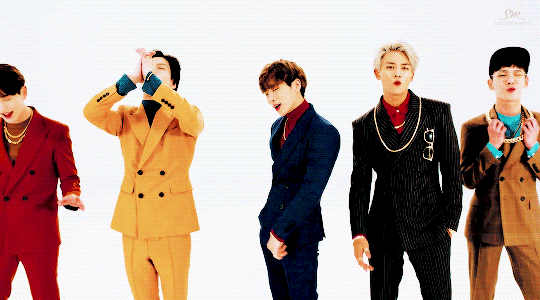 └──────────────────── ⋆⋅☆⋅⋆ ────────────────────┘
RULES AND GUIDELINES:
- Voting is multiple choice up to 3 tracks. You don't have to pick all 3 but that is strongly advised.
- It will last 48 hours from the time this thread is posted. The poll will be closed 19th of June (Sunday) at 3:25 PM KST.
- If you wish you can of course share what songs you voted for and why - discussions are encouraged!
- Song reviews, ratings and/or rankings are also allowed as long as they are kept respectful.
- Embed videos to every song are provided below, in case it's a Japanese song a lyric video will also be linked even if there's an official audio format because they are blocked in some countries.
- If a Korean song is blocked for you, let us know in the comments, or please look up a different fan upload by yourself.
-
Even if you know the songs listening to all of them again before casting your final vote is essential in getting the most accurate results.
Boys Will Be Boys
JUMP
Gentleman
Every Time
Area
Honesty
Y_O_U (Year Of Us)
WOWOWOW
An Ode To You
Wishful Thinking
You & I
Punch Drunk Love
An Encore
Clue
​