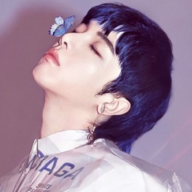 🌙Hua Chen Yu's #1 Martian🌟
.
.
Joined

21 November 2018
Messages

7,009
Reactions Received

27,518
Points

8,656
Ship

graphics by @bulletproof




Welcome to the sign up thread of our final activity as part of the end of year event



MAFIA



Important dates:



Sign up period: 28/12 - 01/01
Role distribution: 01/01
Game date: 02/01/21 at 1AM KST




HOW TO PLAY



The overall concept of the game is pretty simple. There will be two phases: the day phase and the night phase.

During the day phase, all the players will decide who they believe is the mafia. Once they have decided, they must Lynch that user.

During the night phase, the mafia will nominate a member they want to Lynch.

Each phase will go for 10 minutes with a 5 minute break in between.



How to Lynch a user.



In order to Lynch a user, you must tag the moderator (me).

Example:
@Chlorine lynch @user1

If you want to change your vote, do not edit your original vote. Instead, write a new post and unlynch user1 and Lynch user2.

Example:
@Suzy unlynch @user1 and lynch @user2




RULES



- All general event rules apply to this game.

- You are NOT allowed to reveal your character until you have been eliminated.

- Please be patient with us.
Not everything may go according to schedule due to unforeseen circumstances so please be patient.

- ONLY SIGN UP IF YOU CAN PARTICIPATE!
That said, if something unavoidable happens and you suddenly can no longer participate, please let us know as soon as possible. And please show up on time.

- Be respectful to all players and staff AT ALL TIMES. Any disrespectful behaviour, especially those that go against forum rules, will be disqualified from the game and will receive a warning point.

- If you break any of the rules, you will be eliminated from the game with no exception.

- Upon sign up, please let me know that you have read these rules and that you agree to abide by them.
You will not be allowed to participate in the event if you fail to do so.




PRIZES



All winners will be awarded 1 free card of their choice!
​