Well we know Hyo doesn't hold back on her savagery so this kind of response should surprise no one lol.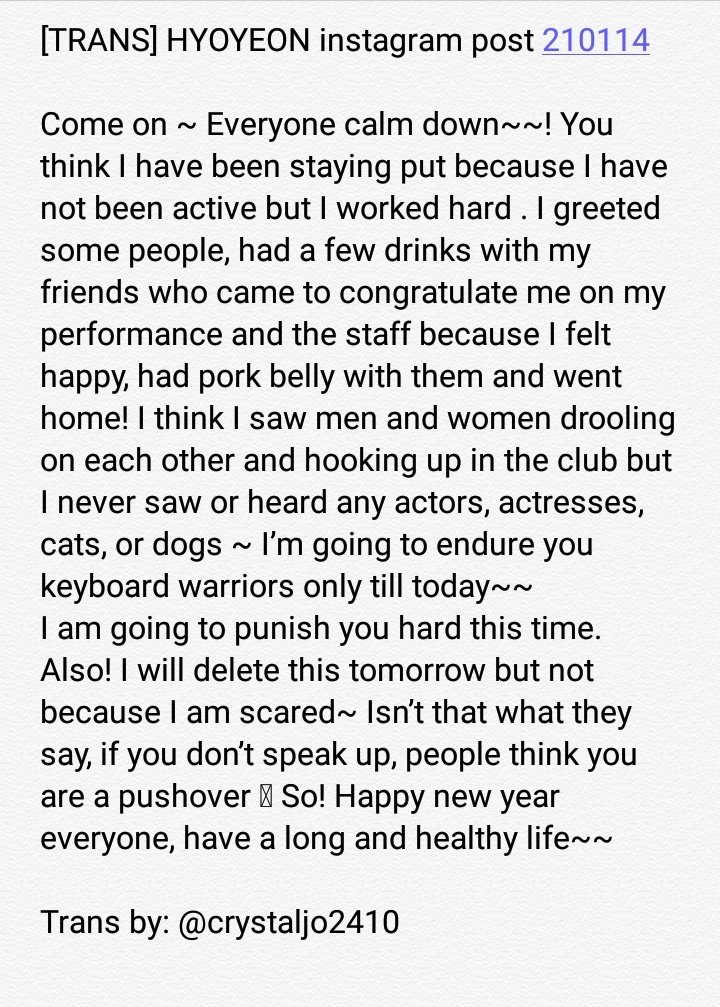 Basically the Burning Sun whistleblower said Hyoyeon might have seen something but is staying silent, while SM and Hyoyeon say she minded her own business and went home. While it does suck how quickly Stan Twitter made the whistleblower go from brave hero to clout chaser, I don't think Hyo is really complicit in anything.
It's still best to wait for more info but SM/Hyo seem pretty confident in their stance and doesn't look like they'll be taking to rumors/malicious comments kindly.
@Sone