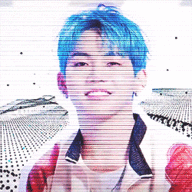 Joined

21 February 2019
Messages

6,524
Reactions Received

20,666
Points

48,864
Location
Gender

Male
I'm posting this in general because that's probably where it'll get the most eyeballs on it but can people PLEASE start using the tag lists???

Over the past couple of days I've seen a few people joke about how the kpop section is dead and although I know this probably won't make a HUGE difference I think it would help! Personally, I spend most of my time here in the kpop section and I see threads ALL THE TIME like big news announcements or MV releases where the OP hasn't used that groups tag list.

How do you expect people to reply to your thread if they don't even know you posted it??? I probably wouldn't even FIND half of the threads that I end up replying to if it wasn't for the fact that I'm actively trying to get user of the month for September (pls vote for your boy xoxo).

It doesn't even have to be for BIG events either even if your just making a general discussion thread, you could still use the tag lists occasionally. For example, I'm gonna make a NCT 2020 Theories thread later on and I'll probably use the NCT tag list for that.

I know a lot of the people on the tag list are older users who may not be as active right now but our newer users will start to ask to be added to the lists once they see people using them more plus I've seen a couple of people say that they've logged onto here for the first time in a while and been sad to see that they don't have many notifications. It can make people feel disheartened and like they don't have friends here whereas if we started using the tag lists correctly, I feel like this would happen less.

Just some food for thought...

​