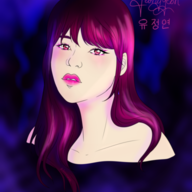 Joined

18 February 2019
Messages

3,178
Reactions Received

14,720
Points

3,911
Location
Gender

Female
Ship
hello kps, i like love you all . so this is a thread in which i tag others i love/admire and stuff....tag a user you love/admire/appreciate
l o v e
@Izz
- one of the best peoples I can ever meet
@Mayah
- you are the action of reproduction amazing.
@kodoku
- the cutest person ever i wish for u happiness
@Baechu
- you make me smile all the time muffin boi even tho u like pineapple pizza
@ImhereandImded
- you are so pretty! model! and ily
@blurryface
- i love you so much like omg you make me feel so much better
@Wingfrost
i like realllly like talking to you and u make my day
@maruif
- kai but in a skirt
@MiraeTheFuture
- stan cherry bullet
a d m i r a t i o n
lit rally, everyone, on kps
@LeeHoseok
- you are so so so so so awesome and i honestly admire you
@RainbowDevil
- PINEAPPLE PIZZA SAVING SQUAD, you are awesome
@mirella
- my rival heize stan
@lexus
- my rival uwu stan
@MinSquishy
- you are so uwu!
@JoanaIsHere
- i love talking to you and i will talk to you more uwu