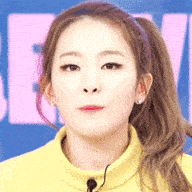 Joined

18 November 2018
Messages

2,817
Reactions Received

16,203
Points

5,739
Location
Fandom

Reveluv
" Post-SMTown Live 2019 in Tokyo, I was completely baffled as to how SM, who had Taeyeon, Luna, and Wendy on the same stage, appeared to have no inkling, if at all, to assemble them in a super project. I would love to see Red Velvet be taken seriously into SM's business planning in addressing, for instance, JYP's shrewd strategy of sending Twice to fill the spot that SNSD has left vacant — and Itzy for Blackpink's infrequent appearance, on that note. And if SM were to insist on breaking into the US market still, I could not see how under-using an act who, collectively, has worked with Ricky Martin, John Legend, and Ellie Goulding is a wise decision. Red Velvet, after all, is at home with the sound of America past."
​
I thoroughly enjoyed reading this Seoulbeats article. We all know that SM should be focusing on promoting Red Velvet more in the US. But then they wouldn't be ShittyMisogynistic Entertainment if they weren't constantly blocking US labels, US tv shows etc from approaching Red Velvet...
The girls have the potential to do well in the US and everyone can see that apart from SM and that is the truth!!
Source: SeoulBeats