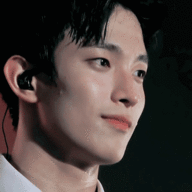 Joined

21 April 2019
Messages

1,557
Reactions Received

4,623
Points

2,676
Location
This is the most exhausting kpop choreo I've ever seen. But it's not just difficult for the sake of being difficult, it's madness and FUN!
4K, static cam version
I honestly don't care if Seventeen will never be on top when it comes to popularity.
Their music is a hit or miss for general public, and their MVs often lack a special something.
But no one, and I mean
no one
, can touch them when it comes to dance and synchronization. All 13 of them!
They haven't had one single comeback with a weak choreo or performance, and that's a fact!