I think it's a good time to start my lists here, and what better way then to talk about Vixx!
I might be a... relatively new Starlight but I've fallen in love with their music just as much as others have
So... let's start it off from the back and make our way to number 1
10.
Hyde
This song really took it's time with me... i liked it after my 5th listen and that's cause of the weird electro tune and the autotune use which is usually something you can connect to my taste but even i needed time for this one
So at the moment that is what makes the song so good instead of weird for me
9.
Love Letter
It's practically the only slow song i really enjoyed by them (as far as b-sides go). And i know exactly why that is... the chorus and Ken and Leo murdering me with their vocals is... aaaaa heaven for my ears, even tho the song itself might not be very unique it's still a beautiful one.
8.
Eternity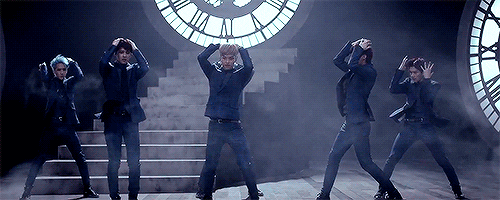 This is the second song i ever heard from Vixx, originally i extremely liked 3 things about it... 1.Ravi's hair 2.The Time and Clock theme 3.That fucking dance.
I regretted not listening to it more cause it had more stuff to give me not to mention that god damn mv that made me cry... (I cry easily)
7.
Beautiful Liar

This is the actual first song i heard from Vixx but i didn't know i was listening to it... i just knew i liked the song... and i had no idea how i listened to it without knowing... i found out about it as my like... 7th song or similar if i'm saying it that way, anyway, a really nice song that blends great vocals with a really well integrated rap and a smooth piano following it all up. It's a very balanced song all in all which actually is quite rare in any k-pop song.
6.
On & On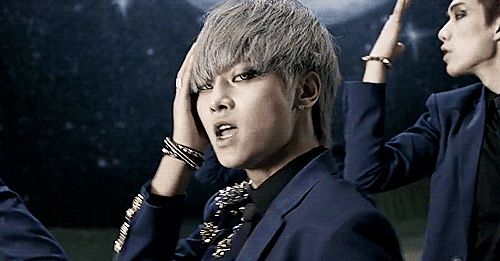 What i love so much about this song is the melody they make in the chorus and how explosive it is compared to the rest of the song, the robotic voice background effect helps a lot too. They can really pull off the harmonizing even when their voices are edited so it still sounds awesome.
5.
Escape
My personal favorite b-side and it's from the most recent album... besides the whole feel of the song, quite chill but having that mystical kind of sound to it... and then adding Hongbin singing "I was eager to escape", damn this song surprised me when i heard it, have been loving it since
4.


Error



First of all, i was originally too creeped out to listen to this song buuuut damn is it a good song... rarely does a group successfully make an electro beat work with a slowish song and one with a robot theme to boot. What makes this song so good is most definitely the vocals in the chorus and the amazing electro, they make it all work with a lot of emotions thrown into it. THIS MV MADE ME CRY MORE THEN ETERNITY ! VIXX MAKE ME CRY A LOT.
3.
C
ha
i
ne
d
Up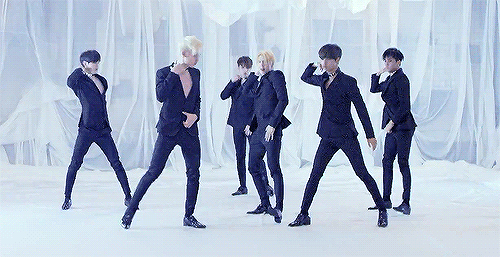 Yes here it is, the BDSM song i love so much, it's the "actual" first song i heard... and damn was it kinky... but what can i say Leo having his debatably best hair color (besides Touch and Sketch) and the whole up beat tune and catchy af chorus is something that instantly had me hooked.
2.
Alive
This is not a b-side... it's an OST and god damn is it a great one... it actually gives me the whole Vixx vibe... idk what it is about it it just shines Vixx to me, as far as why i liked it, it's a god damn rock song with some mystic elements thrown in and with all of their vocals... damn right it's a good song (I feel liked i never praise Ravi but he's actually really solid all around in every song). Also... Ken's high note... gives me shivers each and every time
And now
For my number one song
The lot of you that know me as a Starlight might know what it is
cause i yapped about how i was obsessed wit it for a while
1.
F

a

n

t

a

s

y

I missed this song the first two times i listened to it... i didn't like it that much and then idk what exactly happened but i loved it, it was so fucking good, from the eerie vibe to the darkness incarnated trough the song and a god damn symphony... this song checked off so many of my "loving a song" checklist attributes i can't even name all of them. It 100% deserves a listen from anything and everything that has ears. GO LISTEN TO IT!
Hope you liked my list, i'll be making more... a lot more...
What are your favorite Vixx songs?
​