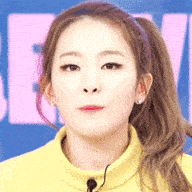 Joined

18 November 2018
Messages

2,800
Reactions Received

16,121
Points

5,639
Location
[There shall be separate threads for OSTs, B-Sides and Japanese releases]
Top 20 Title Tracks of 2020?
​
Managed to get this posted within the first two weeks of the new year
(better than last year when I posted my 2019 list at some point in February....).
Nevertheless though... Here are my Top 20 Title tracks of 2020!
Ready to be surprised at who is #1 on my list?
#1. IU - 'Eight'
*Pretends to be shocked*.
'Eight' is my undisputed Song of the Year! How often in 2020 did I mention that this was my favourite song of not only the past year, but also one of my favourite songs within the last few years? Not as often as I listened to the song!
From the moment that I listened to 'Eight' for the very first time, I just had a feeling that it was going to be my #1 song of 2020. And did that feeling ever come true! Not once did any other song come even close to threatening Eight's status as my #1 song of the year.
'Eight' with it's uplifting tone but melancholic lyrics that tackles the pain of a sudden and unexpected loss, left me with a mixed number of different emotions, and gave me everything that I wanted for in a song.
Aside from the length... How I wish that the song could've gone on for just a bit longer!
#2. Blackpink - 'Lovesick Girls'
#3. Dreamcatcher - 'Scream'
#4. Dreamcatcher - 'Boca'
#5. Red Velvet Irene & Seulgi - 'Monster'
#6. IU - 'Into the I-Land'
#7. Sojung - 'Island'
#8. Sejeong - 'Whale'
#9. Yezi - 'My Gravity'
#10. Loona - 'So What'
#11. Chungha - 'Play'
#12. Rolling Quartz - 'Blaze'
#13. Taeyeon - 'Dear Me'
#14. Blackpink - 'How You Like That'
#15. Aespa - 'Black Mamba'
#16. Yezi - 'Home'
#17. Eyedi - 'J.us.T'
#18. ITZY - 'Wannabe'
#19. Minzy - 'Lovely'
#20. Chungha - 'Stay Tonight'
How about everyone else, though? What were your favourite title tracks of 2020?
And it doesn't just have to be girl groups/female soloists
@Girl Group
@Boy Group
Unofficially, IU's 'Blueming' is also in my list... Because, even though it's a 2019 release. I am listening to the song at the same rate as I would with a new song that I am totally obsessed with!