TCG Game Info
We are excited to announce the Kpopsource Trading Card Game! By completing certain activities you will be able to earn cards of different idols. Once you receive the cards, you may keep them or you can trade with others to complete your favorite groups collections. More information about this can be found below!
​
How do I earn cards?
Cards can be earned by doing daily quests. More information about the quests can be found below. Cards may also be earned through events.

What are the daily quests?
Every day, if you complete the requirements below, you can earn one random common card. Please do not spam for the sole purpose of getting cards, spam is against the rules and the spam posts will be deleted.

Basic daily quest requirements (from 00:00 KST to 23:59 KST):
Post 20 times (anywhere on the forum except games).

Make 3 threads (anywhere on the forum except games).
Once you have completed these tasks, head over to this thread to claim your card!

How do I trade cards?
In order to trade cards you must find a person with the cards that you want. You may post one thread per card to discuss with other users which cards you would be interested in trading for. Please do not post more than one thread for a card, and once you find a trade change the prefix to reflect that. Once you and another person agree on a trade, head over to this thread to make the trade official. Only one of you need to post the form, but the other person must verbally agree to the trade. If they don't then the transaction can't be completed.

Will other groups be getting cards in the future?
Yes, we will release other groups in the future as expansions. Please do not ask when we will do so, that is up to the cards team members and depends on a variety of factors. Remember that cards aren't something that can be made right away. So please do not try to rush us as cards can take a bit of time to make.

Are there any rules?
Yes, the rules can be found in this thread, as well as the Ask a Card Team member section.

What if I have suggestions for the cards team?
Feel free to head over to this thread to leave suggestions for the card team!

Where can I find a list of the cards?
The cards can be found at the link here.
What counts as a new day?
A new day begins at 00:00 KST. After that point, you may receive a new card.
What is free card day?
Every 2 weeks on Sunday KST, you will be able to receive one free card. You will not be able to do the daily quest on this day.
Cards Team
These are the people that will be handing out cards when you complete the requirements. Along with these people, I would like to give a shoutout to @Jimin for the idea, @taemkitten for the template, and @Mayday, @Baechu , @Mangoey, @mysteric, @Darth_Felflame , and @Suzy for their work in creating the cards and @Yolks, @NeoSquare, @potato, and @Faerie for helping with decision making.
@Vikki
@lexus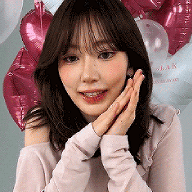 @NASA
@maruberry
@LiviaRaine
Last edited: