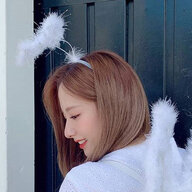 Joined

1 October 2021
Messages

16,558
Reactions Received

43,981
Points

285
Fandom

Multi
Gender

Female
Ship
Wreck
Official TRCNG Badge Thread
Suggestion Period: December 13th to December 22nd 4 pm PST
Voting Period: Ends latest January 5th. Sorry it goes thru Christmas, if I'm allowed we could take a break then?
-------------------
Rules
Badge size must be 77x77
Please use rounded corners [50]
Use official photos
Covered faces or side profiles are allowed if the idol is easily identifiable
Do not use badges from other forums
Use high quality photos
Please refer to the badge making tutorial
here
if you have not made badges before!
--------
Badges Needed
TRCNG group
Taeseon
Jihun
Hayoung
Hakmin
Wooyeop
Jisung
Hyunwoo
Siwoo
Hohyeon
Kangmin
I have badges for the group and members that I can post after adjusting
@Champion
This is a one time tag; if you want to continue being tagged, please vote accordingly in the poll or comment below. Then you'll be added to the
Taglist
@Vikki
@Goldenstar
@brekker
@chainyviolet
@Winter_Iz
Here is our gen Z kings' gen Z anthem you can listen to while making badges
​
Last edited: