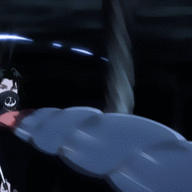 Joined

8 April 2020
Messages

2,026
Reactions Received

4,698
Points

16,476
Website
Gender

Non-Binary
Ship
Wreck
this is bacically backstory to what happened

Shin Min-ah, a former member of girl group ILUV, uploaded a video on her Youtube channel on Wednesday thanking a police officer who rescued her from her attempt to commit suicide.

"I'm sorry to startle you yesterday," said Shin through her video. "The police officer saved me and told me a lot of good things. I would very much like to visit and pay my gratitude when I get better."

The video continued on to say she was in "so much pain" and asked an then unidentified target to "please stop bullying" her

On July 11, she revealed that she had been transported to a hospital after suffering a panic attack. Two days later, she terminated her contract with the agency and said she was suffering from depression and insomnia.