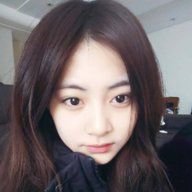 Joined

3 December 2018
Messages

3,139
Reactions Received

11,357
Points

4,006
Location
Website
Gender

Male
TWICE Kicks Ass In The Zombie Apocalypse
When the Zombie Apocalypse came and the world needed warriors.
They sent TWICE. A battle hardened group of Asian ass kickers with big fucking guns.
The team members:
Sana? loses her shit and unleashes Aegyo Rage at her enemies, cursing them cutely as she fires a wild Bullet storm all over the battlefield.
(1st gun fighter)
Tzuyu. Tzuyu was sent to this planet to kill. She is a deadly automaton that brutally assassinates foe after foe after foe with robotic precision, never speaking. Never sweating. Never any care. Just kill.
(2nd fun fighter)
Dahyun? fires her gun quickly and build herself up until she hurls a powerful banshee Scream at the bad guys, knocking them over.
(3rd gun fighter)
Jihyo is the Battle Commander, commanding the troops and making sure zombie ass is sufficiently kicked. Korean style.
Jeongyeon films everything for v-live. She's a war correspondent.
The rest are eating lots of Kim chi, rice and noodles and drinking soju at HQ so they are big and strong and ready for when the TWICE team needs reinforcements.
(I'm not 100% certain on the names. God knows if Dahyun is Momo. Or it's all wrong. But Tzuyu. I know my Tzuyu anywhere.)