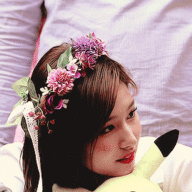 Joined

5 March 2019
Messages

3,439
Reactions Received

11,863
Points

4,491
Location
Website
Gender

Male
Ship
Welcome to the first round of the KPOPSOURCE TWICE Tournament!
If you need some information about this tournament just click the spoiler! Winners of previous rounds are also included!

How is this going to work?
This is a Onehit-K.O. Tournament of 32 TWICE songs. All of those songs are korean, japanese songs are not included.
Through a randomizer I was able to get a fully random bracket, so I did not favor any songs.
You can view the full bracket through the following link:
https://brackify.com/bracket/35114/KPopSource-TWICE-Tournament
The following matchups are going to appear in round 1:
#1 The Best Thing I Ever Did
vs
Merry & Happy #32 Result : 5/5 Was decided through coinflip
#16 Like A Fool
vs
Three Times A Day #17
#9 Say You Love Me
vs
Likey #24
#8 Eye Eye Eyes
vs
Missing U #25
#4 Signal
vs
Dance The Night Away #29
#13 HO!
vs
Jelly Jelly #20
#12 24/7
vs
Turtle #21
#5 YES or YES
vs
Stuck in my Head #28
#2 Touchdown
vs
What Is Love? #31
#15 Strawberry
vs
TT #18
#10 One In A Million
vs
Sunset #23
#7 Like Ooh-Ahh
vs
KNOCK KNOCK #26
#3 Rollin'
vs
Cheer Up #30
#14 I'm Gonna Be A Star
vs
Dejavu? #19
#11 TWICE Song
vs
Fancy #22
#6 Heart Shaker
vs
HOT #27

I'll try to post a round every single day around 18:00-22:00 CEST, you have 24h to vote in every matchup!
ROUND 1 [2/16]
Like A Fool
VS
Three Times A Day
Like A Fool
Three Times A Day
Comment : One of my fav b-sides vs one that is underrated imo
CHOOSE WISELY! YOU CAN NOT CHANGE YOUR VOTE!


MAY THE BEST SONG WIN
​