Try To Make Yourself A Work Of Art
.
Joined

26 August 2018
Messages

3,754
Reactions Received

21,430
Points

12,114
Gender

Male
Ship
Fellow citizens of this blessed online city called Kpopsource, welcome to my celebration of KS's first anniversary & consequently my first anniversary on KS as well.
It's been a blessed journey,
So far so good,
But this humble tabby doesn't need an attorney,
As he's been fed with food,
This site hasn't done him dirty,
But has blessed him with all that is good,
Taken on him this strange mercy,
For as long as he's withstood,
So now he offers his thanks,
A gracious show of loving devotion,
To Kpopsource's various ranks,
Where there is no negativity, no motion,
The gentle stillness has proved forever welcoming,
This overwhelming positivity,
Evermore shrouds the trolls' coming,
Such that for them, there's no acclivity,
Soft smiles & warm gestures,
With no signs of remorse,
Adhering to the softest of emotional textures,
As he's welcomed to Kpopsource.
Meet Mortie, the one tabby behind it all.
It's been over a year since I've entered the Forums & my first anniversary on KS as well.
This thread is an expression of gratitude & allegiance to Kpopsource & all the wonderful people I've online in the recent past spanning a year.
I'll begin with addressing my lovely Himalayan Tahr of a sister.
@Skinnny
You've honestly been the most important reason why I've been so involved with the Forums for so long - not LOONA, not EXO, but you.
An inspiration to me whom I always look up to, the snarky elder sister you are.
Banters with you are a highlight of the day for me, & I wonder how we never get bored of arguing over & over again.
You are a blessing, a beautiful dressing, to my wound, who has stopped it from festering.
You've been a life support to me throughout this year, we grew from acquaintances to friends in no time, & our shared languages, subcontinental culture, & love for similar music brought us closer.
I'll always consider it a boon that I've met you, I wouldn't change anything about you.
Stay perfect as you are, never forget that I dearly adore you.
Stay special.
Next up is my Spirit Bear of brother.
@igloo
You are a part of my spirit, a part of my soul by now, & I'll never regret being vulnerable with you.
Like a Spirit Bear, you are a white, bright enigma against the stark black, you bring me light in the dark.
I was as directionless as one could be, but you showed me the path to emotional ascension.
Talks with you are always so refreshing(& so is your taste in music), that I can never get tired blabbering with you on subterranian topics on & on.
You're introspective & more than an analytical genius, you're an emotional genius.
You deserve the world & more for being the beautiful being that you are, for forever being so helpful to your friends, & loving & welcoming.
It's been a wonderful ride with you & I wouldn't change a thing about it.
Stay special.
I would like to address the Macaroni Penguin of a mental cuddle partner next.
@Chahee
Bless you & your ever kind disposition.
You welcomed me with open arms ever since I arrived to the Forums, you've been exceptionally sweet to me.
Times spent with you are always full of fun & frolic, & I love you for being so beautifully eccentric & true to yourself.
Amidst all my problems, you took my mind off of them, by using Rabb.it as a tool(R.I.P. to Rabb.it).
And I don't know how I can ever repay your kindness.
You allow me to always choose my songs first & your consideration for me makes me think about how gracious you are.
So never change, I'll always be here you & I hope we can stay friends for a long time.
Stay special.
Next up is my Caribou sister, who's as filled with love for me as nobody.
@Drug
We started off on AKP as that one weird pair in which one of them keeps calling the other a closeted Psychopath, weirdly enough.
(I watched too many Japanese Psychopath movies at the time & started classifying every Japanese I met as a Psychopath.)
You've always been that one elder sister to whom I could always open up about things.
A counselor(you should really consider this profession) & a loving sister figure with her plethora of GIFs that convey so much emotion that I can see you expressing them myself.
It's been a calm journey with you so far & I'd like to keep you by my side for a long time.
Stay special.
Next up is obviously THE cuddly Koala of the Forums.
@LeeriaYa
Oh Alexus, it's been a ride with you, one hell of a ride with lots of brakes & turbo speed.
You'll probably not be seeing this but I'd like to express my gratitude to you.
You were the first staff to openly welcome me to the Forums & your messages always lit my heart up - they were so short & sweet.
You're another one of the persons who's been a support, a family figure who's helped me through tough times, only with your words; they have had such an impact on me.
And I'll never change what I have with you for the world.
Stay special.
Next up is a saccharine cookie of a Sloth.
@Jungkook
Howdy, Miss Cardiologist, how are you doing?
It was definitely fate that we met on the Forums, or else how would I have such an interesting & hyper yet loving banter partner?
We've been together in this for over a year now, & time flashed by so fast, spending it you.
You've always been really kind & loving to me, & I wonder what could I ever do to return that kindness.
However, you're still the Simpleton who calls me "Morty", so I guess I don't have to repay anything.
Kidding, love you.
Stay special.
Now, we talk about the wonderful kid Bottlenose Dolphin that leads us in friendship on this Forum.
@KidLeader112
Dear, dear Lorena, look how much we've progressed?
It's been a year already, & we've turned into the most enviable brother-sister pair on the Forum.
You lead us in kindness & innocence, two qualities that I greatly cherish.
You're a lovely kid who always wants to be friends with people & has a good word for everyone.
I'll never forget the times we spent on the Forums together, & how we rejoiced.
It's been a really short year, minimised in time with too much fun had.
Stay special.
Next up is the Japanese Macaque of a nee-san who we all love.
@Darjeeling
Initially, I got attracted to you because of your username, thinking that you lived in my city.
But what I found was a gem, a gem of a human being who's ready to others at every step.
You've been that one sensitive & sweet friend who always pays close attention to her friends,
you always initiate conversation which is refreshing to witness.
I've always been enamoured by how beautifully emotional you are, & how you attract others by being so openly honest with your emotions.
It's been a short & sweet ride & you've grown to be one of the friends I cherish dearly.
Stay special.
Now I'll address the others with shorter messages.
The Octopus.
@Lovely_Cornchips
Stay Graceful.
Stay special.
The Mauritius Kestrel.
@cassouletteu
Stan LOONA, Björk, & Yeule.
Stay special.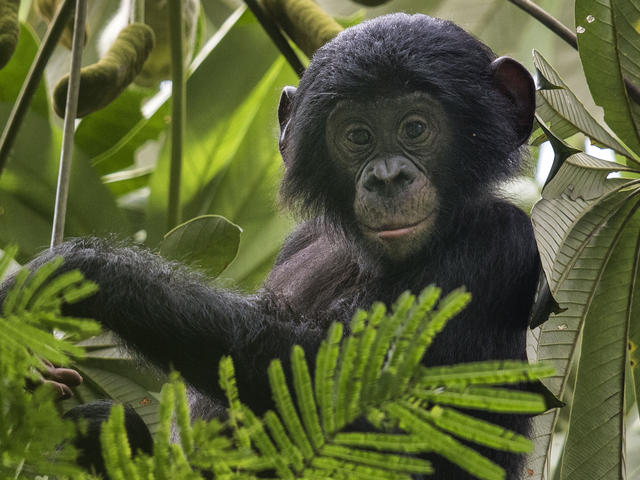 The Bonobo.
@Erae
.
Keep daydreaming.
Stay special.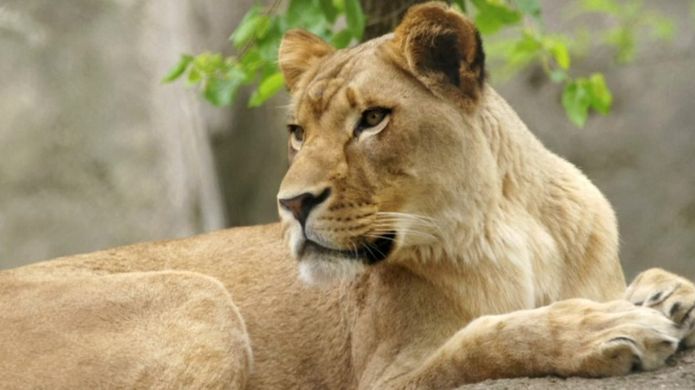 The Lioness.
@Angelyna_Frost
.
Stay steely.
Stay special.
The Domestic Rabbit.
@Kaikat
Stay as sweet as Kitkats.
Stay special.
The Mealworm.
@infire707
Stay Naomi Campbell & stan CLC.
Stay special.
The Dormouse.
@Son Na Eun
Keep making this Forum a better place for all of us, you wonderfully passionate person.
Stay special.
The Dog.
@TwentyOneJongdae
Stay emotionally strong that you are.
Stay special.
The Pig.
@notthatmarko
Stay sassy.
Stay special.
The Red Panda.
@DimashVirus
Stay knowledgable.
Stay special.
The Chameleon.
@LuhansGreenHair
Come back.
Stay special.
The African Elephant.
@mirella
Stay intelligent.
Stay special.
The Tarantula.
@itzybitzyblink
Stay hilarious.
Stay special.
The Black Bear.
@kuro
Stay kind.
Stay special.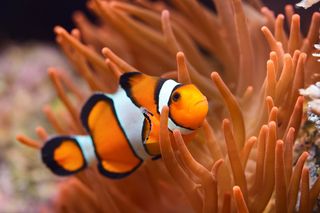 The ClownFish.
@blurryface
Stay greenhearteu.
Stay special.
I hope I didn't forget anyone & if I did, I apologize(I probably did forget many.)
You're all important to me & I thank you all for making this Forum such a special place for me.
Stay special, y'all.
​