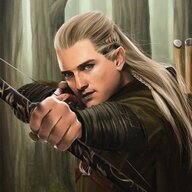 Joined

7 March 2019
Messages

6,881
Reactions Received

12,467
KS Coins
Fandom

Exo L
Gender

Male
Ship
edit: All prior cards have been traded. I do however have the following up for trade:
The following are the ones I'd be willing to trade these for:
High priorities
SVT: Woozi, DK, Vernon, Dino.
Shinee: Minho
Infinite: Hoya, Woohyun, Sunggyu, Sungyeol, Dongwoo
Exo: Everything except Kyungsoo and Chanyeol
Mid Level priorities :
Monsta X: Any
Big Bang: TOP
iKON: any, except for Bobby
Vixx: Any except for Hongbin
Lower priorities
Winner: Any except for Mino
Astro: Any except for Moonbin and Eunwoo
Feel free to offer any Dean or Zico except for Zico 2 or 3
BAP: all except for Jongup.
Goes without saying that I am looking for the vanilla cards and not the rare or special versions of said cards. lol
Last edited: