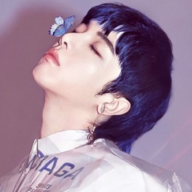 Hua Chen Yu's #1 Martian
.
.
Joined

21 November 2018
Messages

7,011
Reactions Received

27,524
Points

8,756
Ship
Listen to this masterpiece. Its only crime is that it ends so quickly!
It's been a million years since I last listened to this so I literally had to pause as soon as I heard Lay's voice. It was shocking lol.
Also, on topic of lightsabers, watch this epic performance which utilises lightsabers
T.A.L.E.N.T.