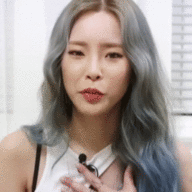 Joined

8 November 2018
Messages

1,831
Reactions Received

13,120
Points

4,024
Location
Website
Ship
Wreck
Choose your faves' best title track and pit it against your faves' best b-side. Which one do you prefer?
I'm going to say that title tracks will win. They generally win during polls, and the best title tracks are usually more memorable and iconic than b-sides.

However, taken as a whole, b-sides are most likely preferable due to their greater quantity and the general acceptance that "the album is better than the title track"
BLOCK B
Nillili Mambo vs. One Way

MAMAMOO
Egotistic vs. Words Don't Come Easy

BROWN EYED GIRLS
Sixth Sense vs. Mystery Survivor

EXO
Monster vs. Forever*
*changes based on mood. EXO has superior b-sides.

iKON
Killing Me vs. Jerk

f(x)
Rum Pum Pum Pum vs. Ending Page

MONSTA X
Beautiful vs. X

BTOB
Missing You vs. Blue Moon

LOONA
Butterfly vs. Rendezvous 18.6y*
*technically from Loona yyxy but whatever

EXID
DDD vs. Aseulhae

RED VELVET
Bad Boy vs. Time to Love
Titles barely win with 6-5. I usually like groups for their albums, but it seems title tracks take the win.