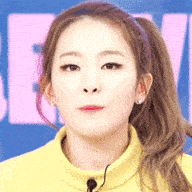 Joined

18 November 2018
Messages

2,817
Reactions Received

16,198
Points

5,739
Location
Fandom

Reveluv
Wish that some of your favourite songs of 2020 had more exposure and people appreciating them?
Share your Top 5 songs of 2020, that you wished more people would listen to!
My list isn't any specific order.... But, here are my Top 5 underrated songs of 2020, that hopefully some of you might enjoy listening to!!
#1. Yezi - My Gravity
#2. Yezi - Home
Yezi is known for being the main rapper of Fiestar, as well as a contestant on Unpretty Rapstar. However, Yezi is also a very talented vocalist. As she showcased in her 2020 releases 'My Gravity and 'Home'.
#3. Eyedi - J.us.T
Eyedi is a singer, song writer & composer, that deserves a lot more attention! If you love synthpop and R&B, then I recommend diving into Eyedi's discovery!
#4. Minzy - Lovely
We all know who Minzy is.. At least, you all should know Minzy of 2NE1!! But not many people are showing love to her solo career, and her latest release 'Lovely' which is such a blissful song to chill back and listen to!
#5. Sojung - Island
If you know of Ladies' Code, then you should also know of their main vocalist, Sojung! And if not, listen to her songs, and appreciate her vocals!! It should be a criminal offence, to underappreciate Sojung's beautiful voice.
This is my Top 5 underrated songs of 2020, and all 5 songs are in my Top 20 songs of 2020 (with Sojung's Island being in my Top 10!!)
How about everyone else though? Share now!!
@Girl Group
@Boy Group
-----
I will also give a honourable mention to Sejeong's latest release 'Whale'