They are amazing, brilliant, awesome and everyone should listen to them. Not much information is to be found and I don´t want to simply copy and past, but I´ll do my best with a bit of introduction.
they are publishing, editing, mixing and creating their own music;

DPR

does not only music, but also visual stuff. Christian directer Mino´s Body MV and Bobby´s Hollup! MV;
most members are half-Korean or Koreans who grew up abroad and moved back to Korea (Scott, Christian and Dabin all lived abroad and speak English perfectly);

they debuted in 2017 and founded the group in 2015;

they are sort of

alternative - experimental - indie - rap - hip hop - group;

they sing in English and Korean, often mixing the two (though English is more present);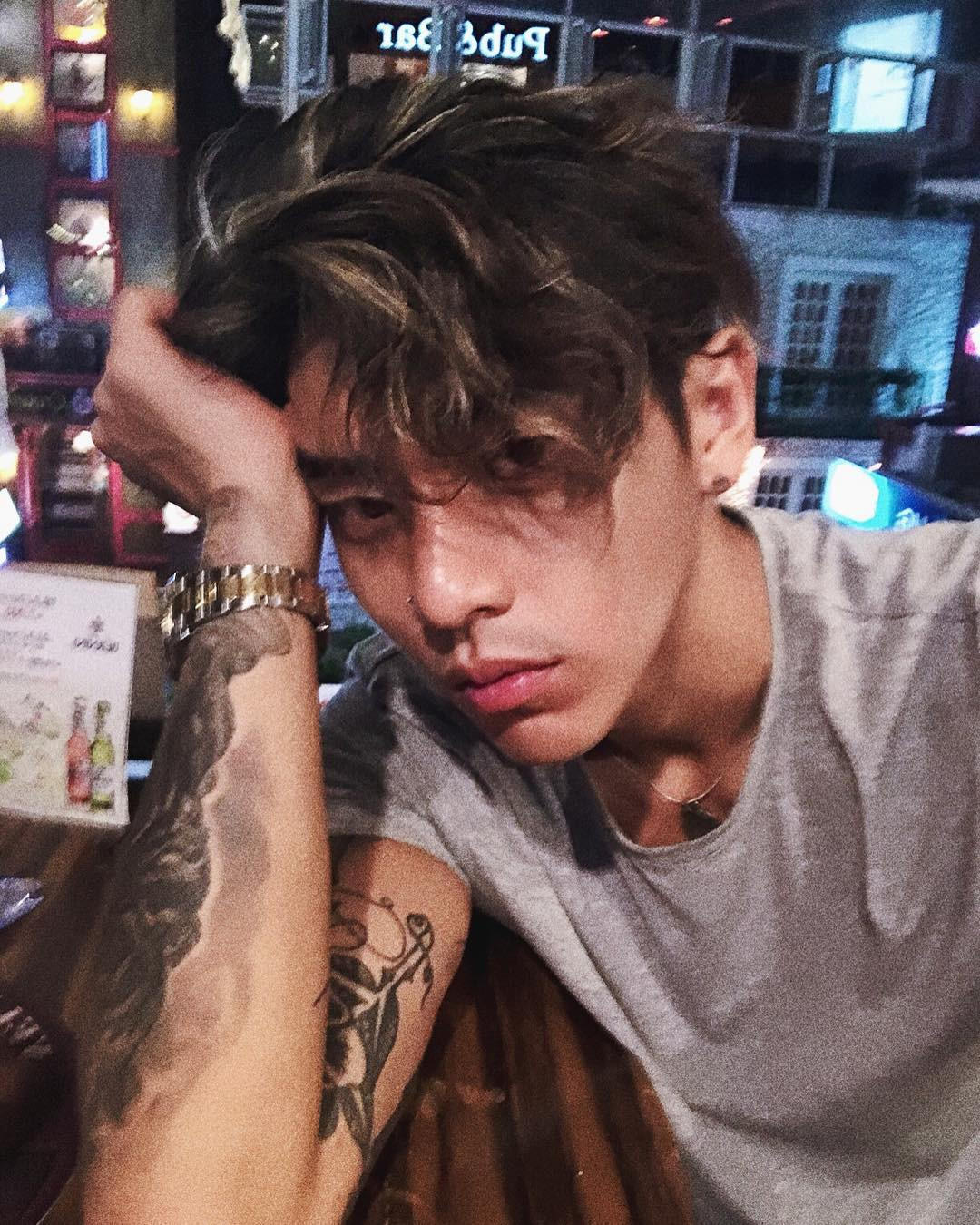 DPR Ian - Christian Yu (Yu Ba Rom)
Born:
September 6, 1990 in Sydney, Australia;
Nationality:
Australian-Korean;
moved to Korea at 18

;
before moving to Korea, he studied at University of Sydney, majoring in art and science (he dropped out);
speaks both languages perfectly;
is an only child;
loves dogs, surfing, football and eating;
loves anime, a big fan of Death Note;
does videos and collects cameras;
was a member of C-Clow (kpop group which debuted in 2012);
is the founder and boss of DPR;
had already done his military service;
loves motorcycles;
plays drums;
DPR Live - Hong Da Bin
Born:
January 1, 1993 in South Korea;
Nationality:
Korean;
grew up in Guam (American territory) since 5 and can speak English perfectly;
moved to Korea at 18;
already finished his military service;
joined the group in 2017 after he finished his military service and decided to pursue his dream instead of pursuing his education;
his intro is "coming to you live!"
loves dogs;
is quite short (170cm?);
DPR Cream (Kim Kyung Mo)

producer;
can be found in the videos;
sometimes helps out with vocals;
his debut came out in 2019;
doesn´t speak much English;
Cline (Lee Sung Joo)
Jimmy Cline?
I think he is a producer or something;
he is Dabin´s cousin;
DPR REM - Scott (Scott Kim)
a production and art director;
American;
Christian annoys him a lot;
worked with Amber Liu;
before doing DPR, they all did Eung Freestyle that is now a classic.
I love them as much as Bang Yongguk and that´s something.